Vasudev-Devki Children Sanatan and Science
🔴Sanatan & Science🔴
Do you know why Balarama is called "Sankarshana"?
As you know, scared of the forecast King Kamsa was killing all the Vasudev-Devki children. After killing the six children of Devaki, to protect her seventh child, Balram.
In the eighth month of her pregnancy, her fetus was safely but forcefully removed, and placed in the womb of Rohini
(Ma Yashoda's Sister), the elder wife of Vasudev.
Because of this process of forceful removal of fetus, Balram ji came to be known as Sankarshana (संङ्कर्षण).
अथ तस्यां समभवद् बलदेवस्तु सप्तमः ।
याम्यया मायया तं तु यमो राजा विशाम्पते ॥
देवक्या गर्भमतुलं रोहिण्या जठरेऽक्षिपत् ।
आकृष्य कर्षणात् सम्यक् संकर्षण इति स्मृतः ॥
बलश्रेष्ठतया तस्य बलदेव इति स्मृतः ।
महाभारत स0प0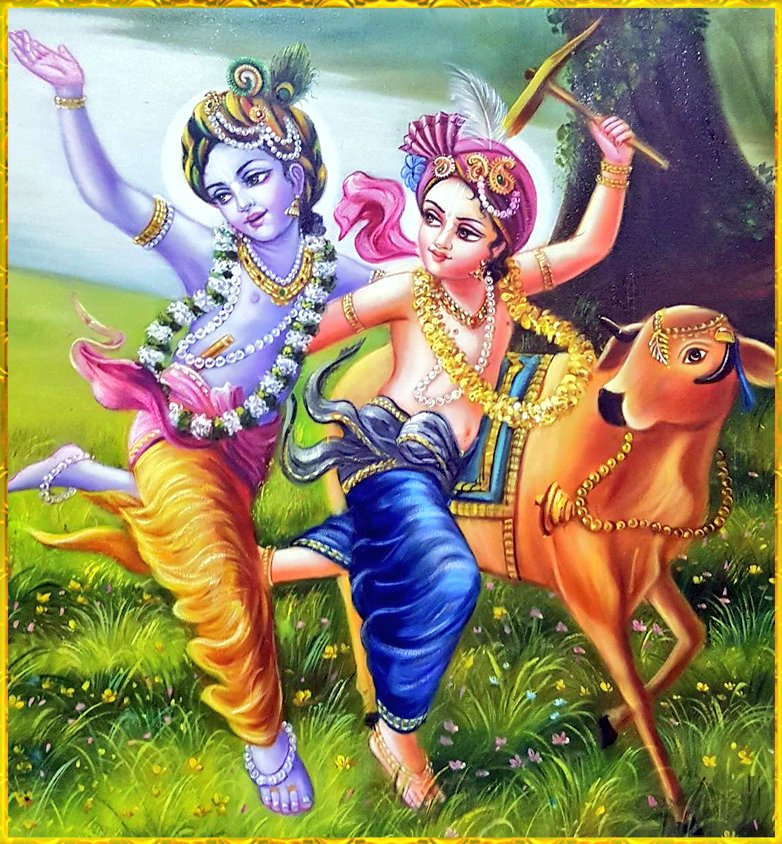 Vasudev-Devki Children Sanatan and Science
Shree Krishna has the weapon chakra which make him Immensely powerful but also he is wise : Joko Widodo Indonesian President when he was asked who is your Favourite Superhero ?
MAHABHARATA Day Episode 1 https://sharemebook.com/listing/mahabharata-day-1-episode-1/ 
MTFE | METAVERSE FOREIGN EXCHANGE GROUP INC.
---